ARE YOUR COMMUNITIES AND SCHOOL DISTRICTS PREPARED?
To Recognize Red Ribbon Week October 23-31
Paxton Consolidated Schools would like to invite you to a
Presentation Opportunity by Retired Trooper Chuck Elley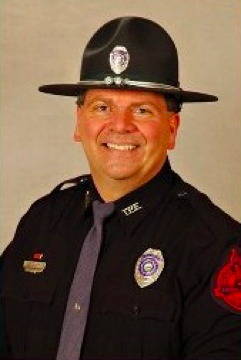 Monday, October 22 at 6:30 PM MT in the Paxton School Gymnasium
Join us for an informational evening. (Attendees eligible for Tiger Apparel drawing)
Chuck Elley is a 28-year-veteran of the Nebraska State Patrol who lives in Scottsbluff, Nebraska and retired from the agency in 2014. His background includes working road operations for four years and then ten years as a patrol investigator involving drug and criminal cases. He also worked intelligence- tracking criminals from state to state. Chuck spent his last fourteen years working in the Community Policing Division of the Patrol dealing with problems in the community and using available resources to address these problems. Since retirement from the Patrol he became a trainer in the Standard Response Protocol and conducts safety and security assessments in schools for Nebraska Dept. of Ed.
The focus of Mr. Elley's presentation will be:
"Current Drug Trends in Nebraska and What you Need to Know"
The United States is 4% of the world's population yet we are consuming 2/3rds of the world's illegal drugs. This does NOT include the prescription drug abuse problem in this country.
Learn how today's high potent marijuana is impacting our youth and a gateway to many other illicit drugs.
Learn personal safety techniques that can keep you safe when dealing with the public.
Simple things you can do that can make a difference and prevent drug abuse in your family.